Business Interruption
October 01 2013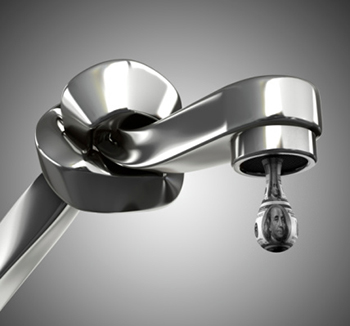 Business interruption, business continuity – these terms describe large issues. But sometimes it's useful to look at more granular issues.
The lifeblood of every company
Business interruption can cripple the lifeblood of your company – cash flow.
There are several parts to cash flow that are so engrained that you might have forgotten them:
Your clients / customers
Your book keeper / accounting department
Your banker
Suppliers / vendors
Tax account
In an emergency, communication is a key factor in overcoming even small issues that could compound to cripple your company.
Each of the groups above needs to be in constant contact with each other to keep your cash flow smooth. Even with a voice continuity plan from Cooperative Communications, Inc, we recommend setting up and stress testing a crisis communication plan.
Timing is everything
Disasters don't schedule themselves based on your billing cycle. If a disaster strikes near the end of the month, having a voice continuity plan is critical for smooth cash flow. For instance, Hurricane Sandy struck New Jersey on October 29, 2012. Was your business ready? Did you experience a communication disaster that hurt your cash flow? Let us know.
Learn more about the Cooperative Communications, Inc Voice Continuity Plan here.
Further Reading
TechTarget's template for an emergency communications plan
The Centre for the Protection of National Infrastructure (CPNI) emergency communications plan