Business Telephone
January 16 2012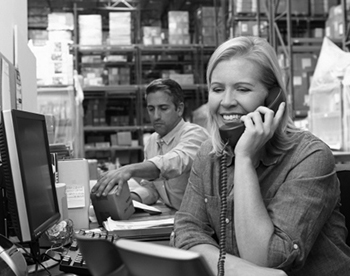 Cooperative Communications, Inc is the New Jersey based provider of voice, data, Internet, and unified communications systems and services. We help small, medium and large businesses leverage our technology to reduce costs and improve productivity.
Which company offers the best telephone system for your size?
The One with Custom Solutions
Whether you want a simple phone system for your small business, or a multi-line business phone, Cooperative Communications, Inc will work with you to make sure you're getting the most for your budget.
Our team will make sure you're investing in a system that is perfect for your needs today, yet can scale in size for future growth. You won't feel locked in.
The Business Telephone Systems with No License Fees
Many companies who sell small and medium office phone systems charge a license fee of $40, $50 or more (per extension) based on the number of simultaneous calls (internal & external) your company makes.
Not Cooperative Communications, Inc.

Our office phone system is yours with no license fees. Growth simply means you pay for the required handsets (which are robust while still affordable).
FIND OUT WHY OUR OFFICE PHONE SYSTEMS ARE THE BEST TELEPHONE SYSTEM FOR YOU.
The One who Owns and Manages a Great Network
All technology experiences technical glitches. The thing to look for is how they handle the inevitable.
Because we're backed by a CLEC (Competitive Local Exchange Carrier), we bring business dial tone and long distance services to your small or medium business at very competitive rates.
This relationship means we are your Level 1 support team. Neither you nor we incur the costs and delays of depending on 3rd party technical support vendors.
Local, Long Distance and Phone Systems for Business Users
Local, long distance and phone systems are the foundation of a business. With transportation costs on the rise, fewer companies are traveling. And with reduced staffs, more companies prefer faster conference calls over in-person meetings.
Whether you want a simple phone for your business, or a multi-line business phone, Cooperative Communications, Inc treats every customer as a unique project. We know your business is not like any other, so your B2B phone system must be customized.
Toll-Free Solutions for Your Business
Want to make it easier for prospects and customers to reach you? Cooperative Communications, Inc makes that easy with our toll-free services. When calls come in to your toll-free line, you decide where they are routed. During weather emergencies, this is an important feature.
We can also help you gain a "vanity number" if the one you want is available. This makes it easier for your clients to remember your number.
No Extra Add-On Charges for Voice Business Phone Service
If you're interested in a Unified Communications Platform, you'll find that some companies charge voice services separate from data and Internet services. Not Cooperative Communications, Inc.
LEARN MORE ABOUT OUR AFFORDABLE SMALL AND MEDIUM BUSINESS TELEPHONE SYSTEMS. FILL OUT THE FORM AT RIGHT.