Voice Continuity Plan
September 09 2013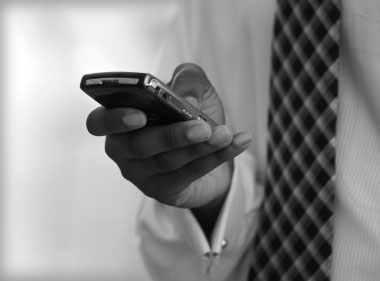 Even though we're halfway through hurricane season, many businesses aren't even thinking of a back up to their voice communications systems. Computer data backup, certainly. But voice backup isn't usually in the consideration set.
We think we know the reason why: the second phone each employee carries – their wireless. Also, it's human nature to expect natural disasters to end quickly, so we think there won't be any major business impact. Why worry about voice disaster recovery? "The big hurricane hit last year and we won't have another for 30 years."
A vague sense it will all work out
The financial industry has a required bit of copy that goes on most of their marketing material – "Past performance is no guarantee of future results."
When it comes to voice continuity planning, companies don't think much about it. Their past performance makes them believe they'll never need a plan.
When there was a hurricane, especially in the Northeast, the worst of it was over in 24 hours, so why would it ever be any different?
The power has never been off for more than a day, so why would it ever be any different?
Even though you've pushed your old PBX beyond its capacity, it's still working fine, so why would it ever be any different?
What we learned from Hurricane Sandy
Disasters can strike suddenly and the results can be long-lasting. Some companies were without power for over 5 business days. It's difficult to find statistics on the business loss from Sandy caused by flood and wind. One clue is insured losses, excluding those covered by National Flood Insurance. They were $5 – $10 billion according to Kinetic Analysis Corp.
Dun & Bradstreet reported that over 300,000 New Jersey businesses were impacted by Sandy. Their most telling statistic was "Likelihood of Businesses to Have Severe Financial Difficulties." In New Jersey, 171,129 businesses answered yes to that survey question.
An easy way to set up Voice Continuity Planning
Don't wait. Contact Cooperative Communications, Inc today to get started with our easy and affordable voice continuity plan (VCP). We're the first in the industry to offer such a plan, and we're a recognized leader in voice communications for business.
Please fill out the form at left to get more information.
Further Reading
Information Week's article, Big Data predicted big power outages
Dun & Bradstreet's report on business impact of Sandy to NJ businesses